Auction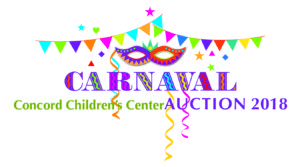 Save the date … the CCC 2018 CARNAVAL will take place on Saturday, April 7, at the Trinitarian Congregational Church in Concord Center! The evening will feature a silent auction, live auction, "Heads or Tails" game of chance, mystery bags, our very special classroom creations, and lots of food and fun for everyone!
The 2017 CCC auction, All the World's a Stage, took place on Saturday, March 25, and was very successful! Over 130 people attended the evening which raised over $27,000 for Concord Children's Center and our students! Thank you to everyone who helped make this possible, whether you volunteered, donated, attended or bid.
If you would like to help with this year's auction or would just like more information about the auction, please contact CCC Development Coordinator Jennifer Saxe.