CCC Bookshop Fundraiser: November 18
Saturday, October 7th, 2017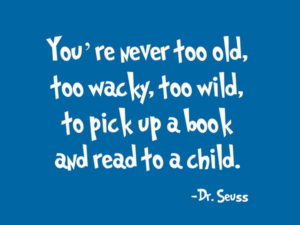 This year's CCC Bookshop Fundraiser at The Concord Bookshop is coming up on Saturday, November 18. On this day, the Bookshop kindly allocates a portion of the day's proceeds to CCC. CCC teachers will have lists of books that they would appreciate receiving for their classrooms, and we'll have parents and teachers reading books to children in the Children's Corner from 9:30-11 in the morning and 3:30-5 in the afternoon. Children can also decorate their own Dr. Seuss bookmark!
As part of the Fundraiser, CCC also gets to decorate the window in the Bookshop to match the Fundraiser theme. This year, the CCC display will be in the window from November 6-20 … here's a sneak peek: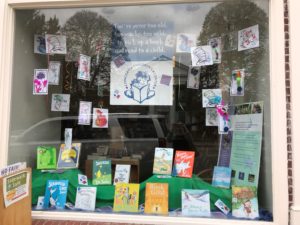 Stop by The Bookshop on November 18 and get a head start on your holiday shopping while supporting CCC! If you're interested in helping with this year's event, please contact CCC Development Coordinator Jennifer Saxe.
---